Huddersfield lost 3-0 at home to Man City on Sunday without a manager in the dugout, following David Wagner's departure last week.
It would appear that Jan Siewert, head coach of Borussia Dortmund's second string, is the man being lined up by the Terriers to step into Wagner's wake. And word quickly spread that Siewart was in the crowd to watch his new side take on City at the John Smiths' Stadium, which sparked a race among the attending media outlets to spot him up in the terraces.
Sky Sports even sent a reporter  to ask the fan directly if he was indeed Mr Siewart, only to quickly discover that he was not.
In fact, he was just a spectator — Martin Warhurst from Wakefield.
🤦‍♂️@skysports_PatD thought he had found Jan Siewert, the bookies favourite for the #HTAFC job, in the John Smith's stands….

He hadn't! pic.twitter.com/44jn1w65M9

— Sky Sports Premier League (@SkySportsPL) January 20, 2019
"He said, 'Jan, the new manager'. I laughed and went, 'No, no, that's not me. I'm Martin from Wakefield'." The Jan Siewert look-a-like at the @htafcdotcom v @ManCity game today is @MartinHouseCH chief executive Martin Warhurst – exclusive interview running on PA wire shortly pic.twitter.com/M5oWbudVRO

— PA Dugout (@PAdugout) January 20, 2019
"It was bizarre. Basically what happened is I was sat in the crowd and suddenly I was aware of a guy coming towards me from the right hand side," Mr Warhurst told the Press Association. "He said 'Are you Jan, the new manager?' I laughed and said: 'No, no, that's not me. I'm Martin from Wakefield'."
Regardless, the case of mistaken identity saw Warhurst briefly attain a modicum of celebrity in his own right.
"That was all I heard of it and then suddenly everybody's phones and my phone started going crazy, saying 'I've just seen you on telly'," he added. "There was lots of reaction from people in the crowd – just people coming up and having selfies and people patting me on the back and wishing me luck."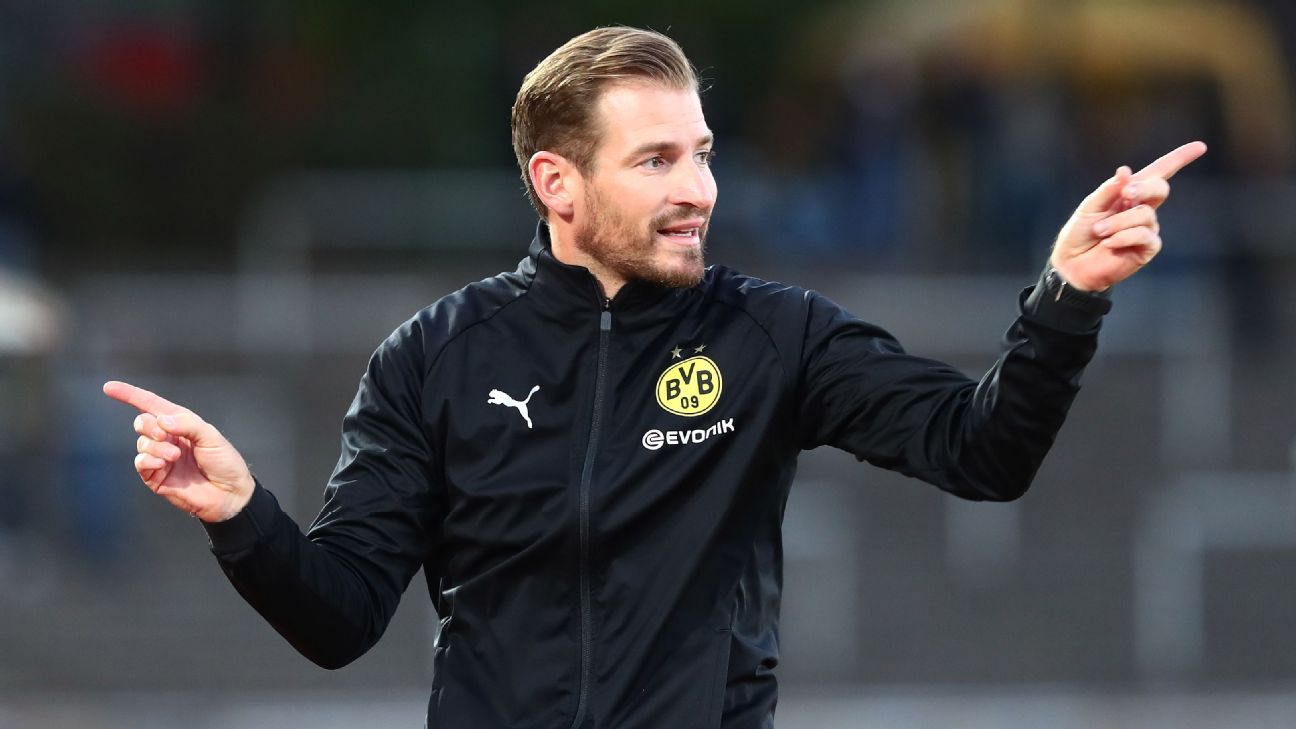 Asked if he sees the resemblance between himself and Siewart, Warhurst replied: "I'm a much more attractive guy!"
The charity manager was also asked if he had any tactical advice for the incoming Huddersfield coach having watched the team get dismantled by Pep Guardiola's charges.
"My tip, if I were the Huddersfield manager playing against a team like Manchester City, I think if they played a formation of 5-5-5 they might actually stand a chance!"