Practically since the minute Jesse Hart left the ring following his close decision loss to super middleweight world titleholder Gilberto "Zurdo" Ramirez a little more than a year ago he has had one thing on his mind: Getting a rematch.
Now he has it and aims to make the most of the opportunity when Hart and Ramirez meet in the main event of the Top Rank Boxing card on Friday (ESPN+, 10 p.m. ET, with the full card beginning at 6:30 p.m. ET) at the American Bank Center in Corpus Christi, Texas.
2 Related
"I keep hearing he's the best [at super middleweight]. I want to be the best," Hart told ESPN. "I want to be the best, No. 1 in my weight class. I want to be that guy. That's all I want to be. You got to cut the head off. You got to go in the lion's den, cut his head off and come out with that mane. And that's the plan that I've always had. My dad always told me that — to be the best you have to beat the best."
Hart, the son of hard-punching 1970s middleweight contender Eugene "Cyclone" Hart, had the chance to win the coveted title on Sept. 22, 2017, on ESPN in the co-feature of the Oscar Valdez-Genesis Servania featherweight title fight in Tucson, Arizona.
In that fight, Mexican southpaw Ramirez (38-0, 25 KOs), 27, knocked Hart down in the second round of a hard-fought and competitive unanimous-decision victory — 115-112, 115-112 and 114-113 — that was a candidate for fight of the year. Although Hart lost the fight he showed enormous heart to get through the serious adversity of the early rounds to make it competitive.
"The first fight was great with Zurdo," Hart said. "People didn't know I had a lot of fight in me. Without the knockdown you could argue it was a draw or could have went my way. Coming down the stretch I think I was pulling it out. I was just a little too late. [This time] I'm gonna be smart, be a little smarter, be a little more savvy."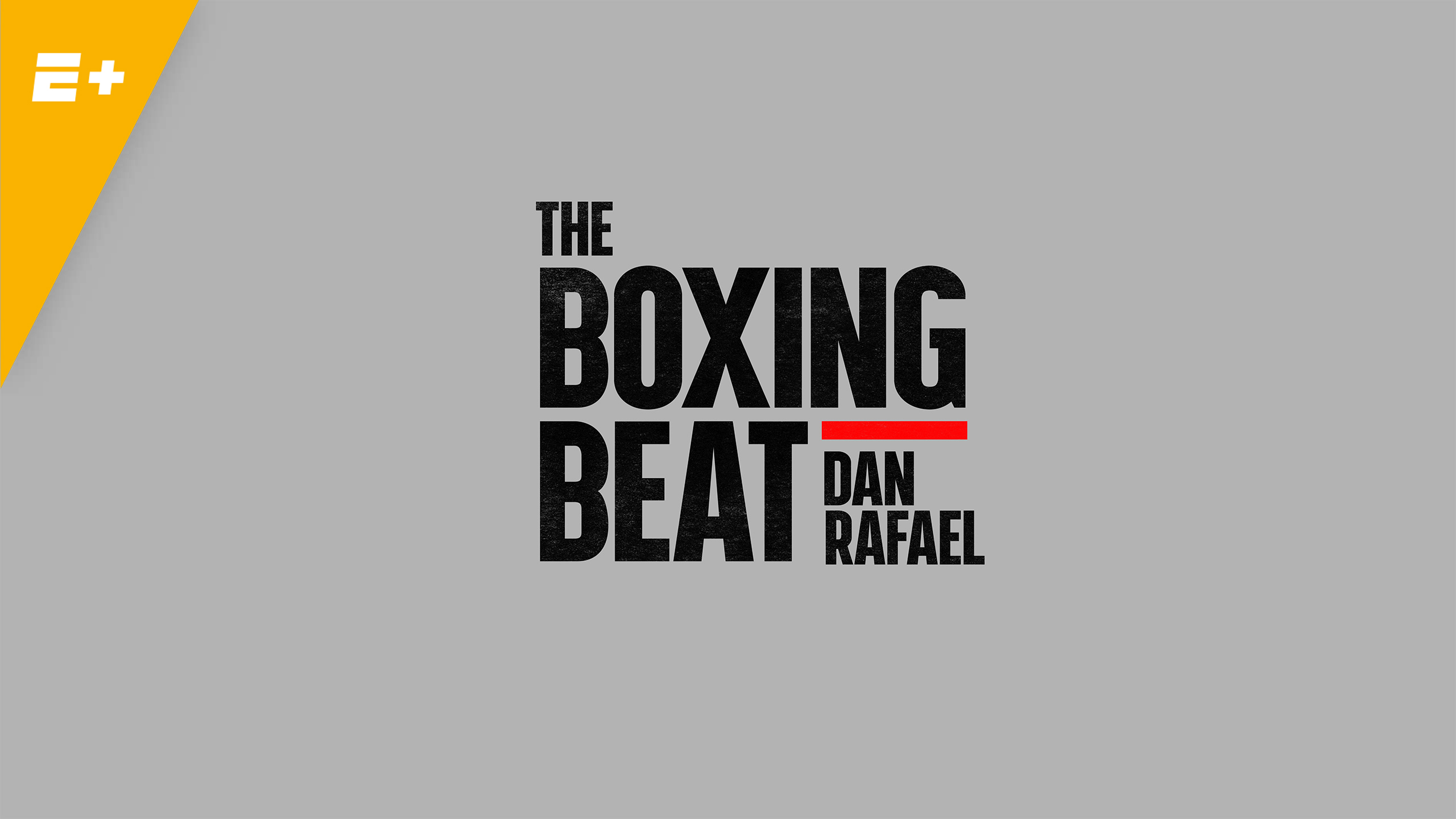 Boxing guru Dan Rafael welcomes you inside his world as one of the most connected and knowledgeable boxing writers on the beat. Watch on ESPN+
Hart (25-1, 21 KOs), 29, of Philadelphia, campaigned hard for the rematch and went out and won three fights in a row, all by knockout, against respectable opposition to make his case.
"[The three wins] prepared me because my mind has only been on boxing," Hart said. "I've had no time off. [I fought in] February, then I came back in April, then August. I'm always in the gym. That kept me focused. These [three] guys were in my way like [a] gnat is in your face."
The focus Hart showed in going after the rematch impressed the executives at Top Rank, which promotes Ramirez and Hart.
"There's no question that since the day he lost that first opportunity with Ramirez he asked us to get him the rematch," Top Rank vice president Carl Moretti said. "You have to give Jesse credit in that a lot of fighters would sit and complain and wait for a rematch to happen, but they don't do anything to go out and make sure they deserve the rematch.
Gilberto Ramirez retains the WBO super middleweight title by defeating Jesse Hart via unanimous decision.
"But Jesse fought three times against decent fighters. He remained active, fought on television, got knockouts. I can't remember the last time a fighter was deserving of a rematch based on the first fight and went out and did that. For anybody to say that Jesse Hart doesn't deserve this rematch is flat out wrong."
Ramirez, who will be making his fifth title defense, will be returning to the arena where he knocked out Habib Ahmed in the sixth round of his third title defense in February. Ramirez said he had no problem accepting a rematch with Hart and plans to be better than he was the first time.
"I keep hearing he's the best [at super middleweight]. I want to be the best. I want to be the best, No. 1 in my weight class. I want to be that guy. That's all I want to be. You got to cut the head off. You got to go in the lion's den, cut his head off and come out with that mane. And that's the plan that I've always had."

Jesse Hart
"I'm coming to Corpus Christi to give the fans a great fight. I have very good memories of the last time I fought here. They treated me well," he said. "I felt right at home, and that's why I asked to fight here again. I will not let them down. I will close the year the same way I started it, with a knockout win in Corpus Christi.
"I don't take this fight as a rematch. The first one was a good fight, but I beat him clearly. For this fight, I'm coming better prepared mentally and physically. I'm focused on taking care of business and winning convincingly. We clearly won the first fight but Hart keeps talking a lot about what happened in that fight. The good thing is we know everything we need to know about him. It's all good for us, not so good for him. After this fight we want a really big fight — like historically big. It is good to be the champion."
Hart has every intention of taking the 168-pound belt. He has dreamed of it since he was a young boy learning the fight game from his father, who was a top contender but never got a chance to fight for a world title.
Hart wants to win for his father, who serves as his assistant trainer to Fred Jenkins.
"[Winning for my father is] very critical at this stage. I'm at a critical point where I want to win a championship," Hart said. "I want to bring it back to my father, and me and my dad always talked about that. What's the point of fighting the best if you're not gonna get a world title shot or bring a world title back to your household? You might as well just be an average Joe. Like I said, it's very, very critical to bring a world championship back to my home at this point of my life. That's all [my dad] talks about. He dreams about it, man."
Hart believes the trials and tribulations of the first fight and the fact that he had to win three more times to secure the rematch will make winning on Friday night even more satisfying than had he been victorious in the first bout.
"I think this is going to be a sweeter story than if I won the title the first time," he said. "I lost to the guy, my only defeat, I came back and beat him, got the world title. The story is I beat the guy who was the best in my division. I beat the guy who gave me my only loss and I beat the guy people said I didn't have a chance against.
"And I think that would be the defining moment in my life — not only in my career, in my life. I think that would be the greatest moment of my life with the exception of my daughter being born."
And should Hart win, he will do what he has always planned to do should the day come when he can hold a world title belt aloft — give the belt to his old man.
"It would mean a lifelong dream, everything he's been pushing for since I was 6 years old," Hart said. "He believed in me when I didn't believe in myself. He believed I can bring a belt back. I'll give that belt to my dad, man. It's like I can retire now, think about other things. I wouldn't retire but after I do that, that's my goal. What more is there for me to do? Maybe I'll find it after the satisfaction of victory, but Friday night I got to get that victory. I got to get that victory. I have to."
In the co-feature, junior welterweight up-and-comer Arnold Barboza Jr. (19-0, 7 KOs), 26, of Los Angeles, who looms as a potential challenger for world title Jose Ramirez, will face Manuel Lopez (14-2-1, 7 KOs), 28, of Denver, in a 10-round bout.