BOSTON — For more than a year now, the future of Anthony Davis has been a nonstop topic of discussion in NBA circles. It doesn't matter that Davis, even now, can't elect to become an unrestricted free agent for the first time in his career until July 2020. It also doesn't matter that his team, the New Orleans Pelicans, made it to the Western Conference semifinals for the first time in a decade last season — and, if the players can remain healthy, appear to have the talent to make it at least that far this time around.
Why? Because the NBA is a league that thrives on, and is built around, both the play of its stars on the court and the pursuit of them off of it. It's why the league's championships have been dominated by a handful of names over the course of its history and why the subject of the futures of players such as Davis, Kevin Durant and Kawhi Leonard is an endless conversation starter.
When Davis and the Pelicans face the Celtics on Monday at TD Garden, the Celtics — and their fans — will get a chance to see the player this franchise would do anything to get its hands on.
"He treats the rest of us as if we're playing on a little rim at this point," Kyrie Irving said recently, laughing.
It takes seeing Davis in action only once to understand why the Celtics, along with so many other teams, would love to acquire him. In a league full of special talents, Davis is arguably the most singular among them. A 10-inch growth spurt late in high school took him from a point guard to a center, transforming him into a 7-footer who can dribble, pass and shoot like a guard but has the athleticism and length to guard anyone on the court.
Irving's analogy isn't far off. Watching Davis play, he at times can look like a pterodactyl with legs, a talent seemingly capable of doing anything he wants — to the point that, in the previous meeting with the Celtics two weeks ago in New Orleans, Davis had 27 points, 16 rebounds, 5 assists, 3 steals and 3 blocks, and Al Horford was quite justifiably credited for making Davis' life difficult all night.
"Usually when I throw stuff to him or throw lobs, I try to make it as outrageous as possible to show off his athletic ability," Pelicans guard Jrue Holiday said. "He catches everything. I really just try to make a highlight.
"Everything he does, man, it is amazing. But at this point, it's nothing new."
Holiday was then asked by a reporter if he had ever seen anyone like Davis before. In response, he made a face and arched an eyebrow.
"Have you?" he asked.
Then he answered his own question.
"I mean, no," he said. "That's why I'm playing with him. That's why I stayed."
Simply put, Davis is a generational talent, one who just so happens to be in the mold of Kevin Garnett, the man whose arrival via trade 11 years ago ushered in the last golden age of Celtics basketball and whose departure trade five years ago laid the groundwork for the rebuild Boston has undertaken since.
That process has, undeniably, been a massive success. Thanks in large part to that Nets trade, which netted the Celtics control of four of Brooklyn's first-round picks, Boston has landed difference-makers in all three ways a team can: free agency (Horford and Gordon Hayward), trade (Irving) and the draft (Jayson Tatum and Jaylen Brown). Meanwhile, in the summer Garnett and Paul Pierce were sent to Brooklyn, Celtics President of Basketball Operations Danny Ainge made an inspired choice by luring Brad Stevens away from Butler University to replace Doc Rivers as coach of the Celtics when Rivers left for the LA Clippers.
Those moves have put Boston in better position than any other team to make a move for Davis, assuming he becomes available — though because of an obscure contract quirk, the Celtics couldn't trade for Davis this season while also holding onto Irving. The Celtics could have four first-round picks in next year's draft. They have Brown to feature as the centerpiece of a trade — not to mention Tatum, though the Celtics would be loath to include him in any deal. They have Marcus Smart, whose four-year, $52 million deal signed this summer was instantly seen as a valuable trade chip moving forward. They could potentially add Terry Rozier to such a deal in a sign-and-trade, though the mechanics of such a move would be far more complicated.
Those are all key contributors to a team that entered the season, at a minimum, as a co-favorite to make it out of the East and to the NBA Finals for the first time in almost a decade. But even after all of that, the Celtics seem one piece short of claiming their 18th championship banner.
To win at the highest levels of this sport, top-end talent is all but certainly required. Since the start of the 1979-80 NBA season, there have been 39 championships claimed by the league's teams. Of those 39, 38 have been won by teams led by the following players: Magic Johnson, Larry Bird, Julius Erving, Isiah Thomas, Michael Jordan, Hakeem Olajuwon, Tim Duncan, Shaquille O'Neal, Dwyane Wade, Kevin Garnett, Kobe Bryant, LeBron James, Dirk Nowitzki, Stephen Curry and Kevin Durant.
The other title — the one claimed by the 2004 Detroit Pistons — technically proves that there is another path to take. But that team featured a starting lineup of five players (Chauncey Billups, Richard Hamilton, Tayshaun Prince, Rasheed Wallace and Ben Wallace) who all were, at minimum, borderline All-Star talents who fit perfectly with one another.
There's a reason such a formula has come together in such a way only once in the past 40 years. It might be even harder to execute successfully than finding that one supreme talent necessary to win in the biggest way possible.
For all of Boston's talent and the expectations put upon it entering this season, no one on this roster can quite be put into the "supreme talent" category. It takes only one look at the competition across the East to see the challenge that lies before the Celtics. To the north, the Toronto Raptors have Kawhi Leonard. To the south, the Philadelphia 76ers have Joel Embiid. To the west, the Milwaukee Bucks have Giannis Antetokounmpo.
All three of them are among the 10 best players in the league, and they fall into the phylum of players good enough to take a franchise where it needs to go. In a playoff series against any of those teams, as currently constructed, the Celtics wouldn't have an argument for the best player on the court, which is typically the top indicator of which team will win a given matchup.
Adding Davis would change everything. That is why Boston — and the vast majority of the league — is thrilled any time it sees the Pelicans lose a game. Each loss adds fuel to the fire that is the potential for Davis to reject a super-max contract extension offer from New Orleans.
If that happens, the Pelicans will have only one logical option: to trade Davis before he leaves in free agency. The same process has played out with several others, including Leonard, Jimmy Butler, DeMarcus Cousins and Paul George. None of them, though, would inspire the kind of bidding war an available Davis would.
"That's what you guys do," Pelicans coach Alvin Gentry said of the trade speculation. "You guys talk about it. He's here. He's playing on our team. We're trying to win games. That's the only thing that matters right now.
"It's not anything that I'm going to have a say-so in or anything else, so we don't bother with it. We worry about now. We worry about winning games and putting everybody in the best position to win games."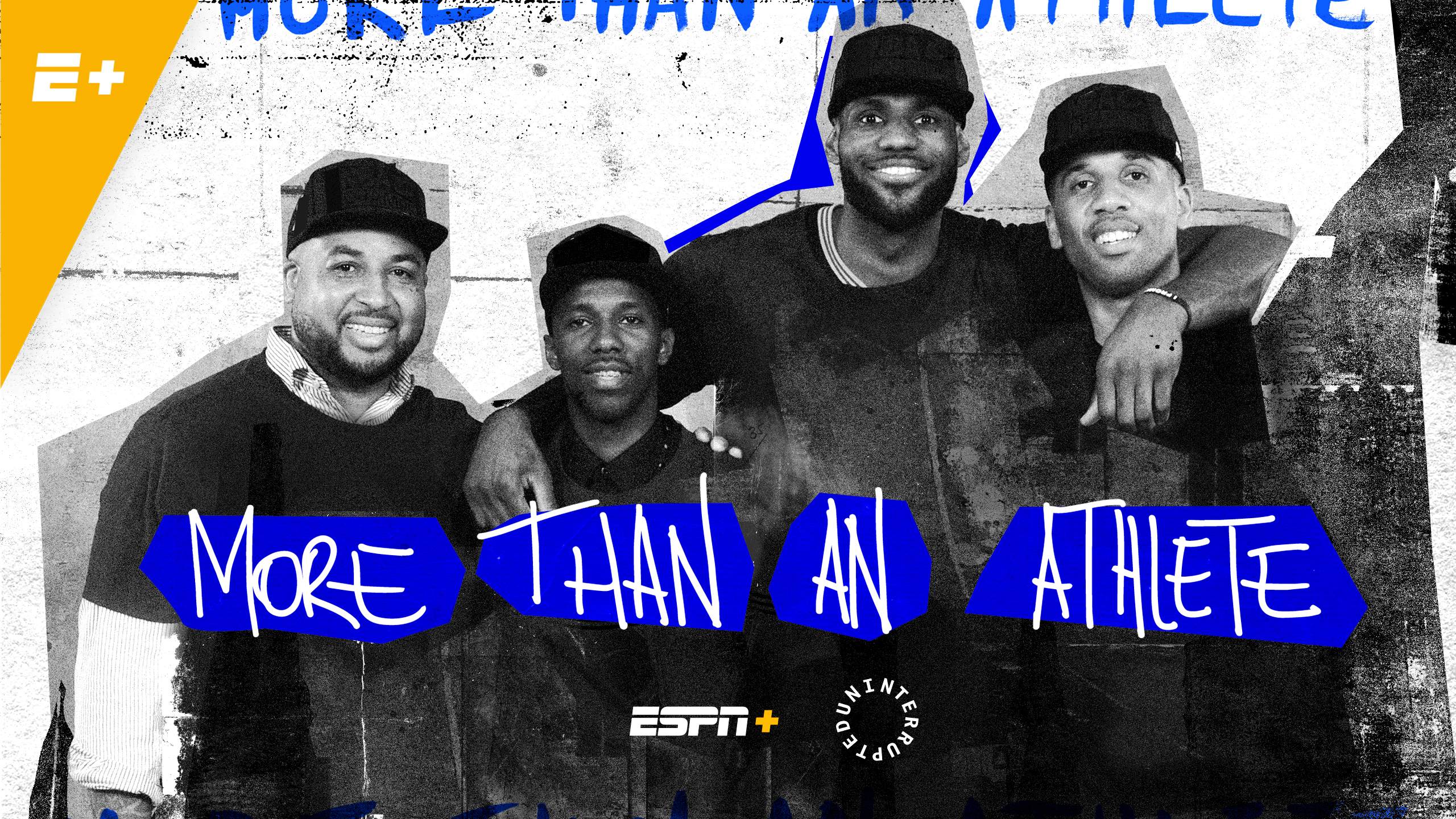 The eight-part docuseries, produced by UNINTERRUPTED and airing on ESPN+, will follow LeBron James and Maverick Carter's improbable journey from Akron to the global stage. Watch on ESPN+
While New Orleans is trying to win enough to convince Davis to stay, the rest of the league is ruminating about what it would take to pry Davis away. Such speculation is happening constantly now, but executives around the league see virtually no chance that Davis is traded before the Pelicans can offer him that super-max extension in July. New Orleans, as it should, will do everything it can to keep Davis — and will move on from him only if it absolutely has to.
Boston won't be alone in pursuing him, though. Davis is now represented by Rich Paul and Klutch Sports — the same agent and agency that rep James. Although the Los Angeles Lakers have resisted calls to trade their young players previously, it is hard to see them passing on an opportunity to put Davis alongside James.
Meanwhile, the Raptors' landing Leonard this summer — with no assurances that he will re-sign — offers a window into the mindset of teams when the opportunity to get such a talent presents itself. In short: get the player. Expect other, unexpected teams to get into the mix if Davis is truly available, instead of it being a theoretical possibility as it is today.
In Boston, just the uncertainty of Davis' future has created endless discussion about the permutations of a possible Davis deal, to the point that Celtics fans know them all by heart. But Ainge — the man ultimately tasked with pulling off such a deal, should the opportunity arise — dismissed the speculation as something that could potentially impact his team.
1 Related
"I don't think that that is a distraction right now," he said. "That may cross guys' minds, but I usually know who those guys are, and I don't think this team is in that mindset.
"I think that we have good players. For us to go make a trade to find a player that is better than the players we have that aren't getting the minutes they want is pretty tough. I think that some years that is the case, and maybe there are guys that may be moved or that there is a possibility, but I don't think this year's team and the tone of our camp has been part of it.
"There's not a lot of trade rumors that we're making deals, and there's not a lot of discussion even going on within our team. I haven't sensed any of that yet."
Ainge is right: The Celtics do have good players, and moving on from them for an upgrade would be difficult. Davis, however, represents one of the few real upgrades who could be had.
On Monday, Boston will get a chance to see that for itself one final time before potentially getting the chance to trade for Davis next summer.
Let the dreaming begin.